5 tags
What "Citizens United" Wrought
Happy as I am with the themes and execution of Norm Ornstein's important new book and gratifyingly direct WaPo op-ed, there's just no forgiving him for his long association with AEI. Nonetheless, here's an excellent summation of how Citizens United absolutely screwed our already debilitated democracy on January 21, 2008: By giving corporations free rein to meddle in politics...
"Rick Santorum had only been in the senate for a few weeks when Bob Kerrey, then..."
– Counterpunch » The Mullah Omar of Pennsylvania
"Paul's vision reveals—with candor and specificity—what the G.O.P.'s rhetorical..."
– Enemy of the State — www.newyorker.com — Readability
LA Times: Massachusetts Senate race tests feelings...
Damn, I want her to win next fall in the worst way. Warren's campaign rhetoric wasn't dreamed up by a political consultant. The Harvard University law professor has spent years researching the financial struggles of average Americans and said she's been "protesting Wall Street for a very long time." "I think after three years with no accountability, people...
Yipe!
Jobs, we learn, was a bully. "He had the uncanny capacity to know exactly what your weak point is, know what will make you feel small, to make you cringe," a friend of his tells Isaacson. Jobs gets his girlfriend pregnant, and then denies that the child is his. He parks in handicapped spaces. He screams at subordinates. He cries like a small child when he does not get his way. He gets stopped...
"The mean half life of a link on twitter is 2.8 hours, on facebook it's 3.2 hours..."
– via bit.ly blog, You just shared a link. How long will people pay attention?
Mike Watt on the "I'm no spring chicken" thing.
Aas always, Watt … centers me. Don't know how else to put it. Q: Why did you want to make an album dealing explicitly with midlife? A: Because I'm immersed in it. It's on me. Mechanically, in terms of my other two operas, there's a kind of arc or a thread that binds them, but in the other ones I was kind of retelling something that had happened to me, and on this one I was trying to...
Krugman on what REALLY gets under the skin of the...
The way to understand all of this is to realize that it's part of a broader syndrome, in which wealthy Americans who benefit hugely from a system rigged in their favor react with hysteria to anyone who points out just how rigged the system is. Last year, you may recall, a number of financial-industry barons went wild over very mild criticism from President Obama. They denounced Mr. Obama as...
4 tags
"Your time is limited, so don't waste it living someone else's life. Don't be..."
– Steve Jobs: Imitated, Never Duplicated - NYTimes.com
"This is a right-left issue if there ever was one, and the potential to build an..."
– Josh Silver: Wall Street Protests: A Right-Left Movement Must Emerge…. I tend to agree w/ folks like Lessig — get the money out of government first, and then perhaps we can get to work on the rest of the problems. 
1 tag
"#OccupyWallStreet, to me, is about institutional failure. And so it is..."
– #OccupyWallStreet & the failure of institutions « BuzzMachine
"Irene was intended to destroy the city of Miami, as retribution for the hubris..."
– God Speaks Out on Hurricane Irene « The Imperial
"algorithmic culture" exacts a price...
Indiana University's Ted Striphas: When I began writing about "algorithmic culture," I used the term mainly to describe how the sorting, classifying, hierarchizing, and curating of people, places, objects, and ideas was beginning to be given over to machine-based information processing systems. The work of culture, I argued, was becoming increasingly algorithmic, at least in some domains...
2 tags
"Facebook is no paragon of virtue. It bears the hallmarks of the kind of..."
– Cory Doctorow,  How Your Creepy Ex-Co-Workers Will Kill Facebook (via stoweboyd)
2 tags
3 tags
"For as much as he's invested in sharing, though, Zuckerberg seems clueless about..."
– Farhad Manjoo, Facebook Ticker: Mark Zuckerberg's terrible plan to get us to share everything we do on the Web. (via stoweboyd)
2 tags
3 tags
Google+ for nonprofits: jump in, or wait a while? →
John Haydon sayeth "Jump in," and a long, valuable discussion ensues.
5 tags
"That's a theory that is out there… and it's got some gaps in it."
– The next President of my personal hell Rick Perry, on evolution.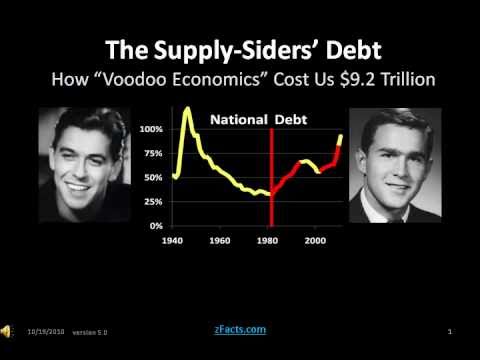 How to rein in the parasites: In 1950, the top income bracket had a 91 percent rate; today it is 35 percent. Mr. Buffett called for two new tax brackets for high earners — for income above $1 million a year and another above $10 million. While Mr. Buffett's proposal did not suggest a rate, the Tax Policy Center has estimated that a 50 percent tax rate on income over $1 million would raise $48...
1 tag
"I would leave rates for 99.7 percent of taxpayers unchanged and continue the..."
– Warren Freakin' Buffett, a genuine patriot. Stop Coddling the Super-Rich - NYTimes.com
5 tags
"What sort of policies might make a real dent in unemployment? Providing..."
– The Economy After the Debt-Ceiling Agreement : The New Yorker
"federal tax revenues … are currently languishing at fifteen per cent of..."
– The Economy After the Debt-Ceiling Agreement : The New Yorker
"A political system that responded rationally to the country's problems would be..."
– The Economy After the Debt-Ceiling Agreement : The New Yorker
Like Krugman yesterday, NYT's Joe Nocera gets it right: Obama should have played the 14th Amendment card, using its language about "the validity of the public debt" to unilaterally raise the debt ceiling. Yes, he would have infuriated the Republicans, but so what? They already view him as the Antichrist. Legal scholars believe that Congress would not have been able to sue to overturn his...
Scientist on climate and extreme weather
"Weather throws the punches, but climate trains the boxer." Nicely put, Deke Arndt! (NOAA climatologist.)
"the lust for infographic power is very, very strong."
– … as well it should be, given what actually flies on the web these days. (quote from @MarshallK at ReadWriteWeb, Infographics: Anticipation Builds For New Visualization Tool & Community)
Quote of the Day
If there's one thing that should be perfectly clear by now, it is that facts are no match for fervor. From Jon Coifman, on the "they'll have to rip those incandescent bulbs from my cold dead hands" lightbulb fracas.  Which, sadly, has been just too richly representative of the current political scene to dismiss as silliness. Large numbers of people are apparently convinced...
Lit up my geek radar like a christmas tree: [On Piazza, a homework-help site,] students post questions to their course page, which peers and educators can then respond to. Instructors moderate the discussion, endorse the best responses and track the popularity of questions in real time. Responses are also color-coded, so students can easily identify the instructor's comments. Although there are...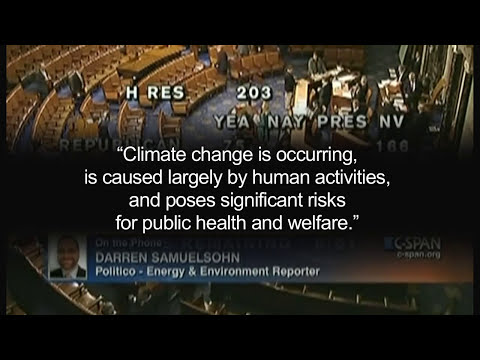 Umair Haque: The Big Squeeze (Or Why You Should...
Umair Haque's got a new "notepad" blog up, and this morning posted a very hard-hitting reaction to news that OECD, the heavyweight establishment economic think-tank, is recommending a hike in interest rates. Sample quote: Call it the Big Squeeze—because what it really means is that middle classes are going to be squeezed out of existence, as wealth is transferred upwards,...
"You should be angry about the chain reaction of catastrophe that's being..."
– Umair Haque » Eudaimonics: Redesigning Global Prosperity » The Big Squeeze (Or Why You Should Kiss Your Future Goodbye)
From a Guardian commentary on why the "squeezed middle" need to learn to look up: The gap between the richest 1% or 2% and everybody else in the top 20% or 30% is now so great and growing so rapidly that, one might reasonably think, it should change the terms of political trade. The income distance may be huge but the social distance is not. Those in the top 2% and the next 28% have...